NY Metro Parents features Kidz Pasta Parties
Congratulations! Kidz Pasta Parties has been featured in a New Places, New Programs article on http://www.NYMetroParents.com. Look for it in the December 2013  issue of Westchester Parent!
LEARN THE ART OF PASTA MAKING AT YOUR NEXT PARTY
Is your birthday child an aspiring chef? Kidz Pasta Parties may be what you're looking for. With the in-home birthday party entertainment service, partygoers will learn how to make and cook pasta.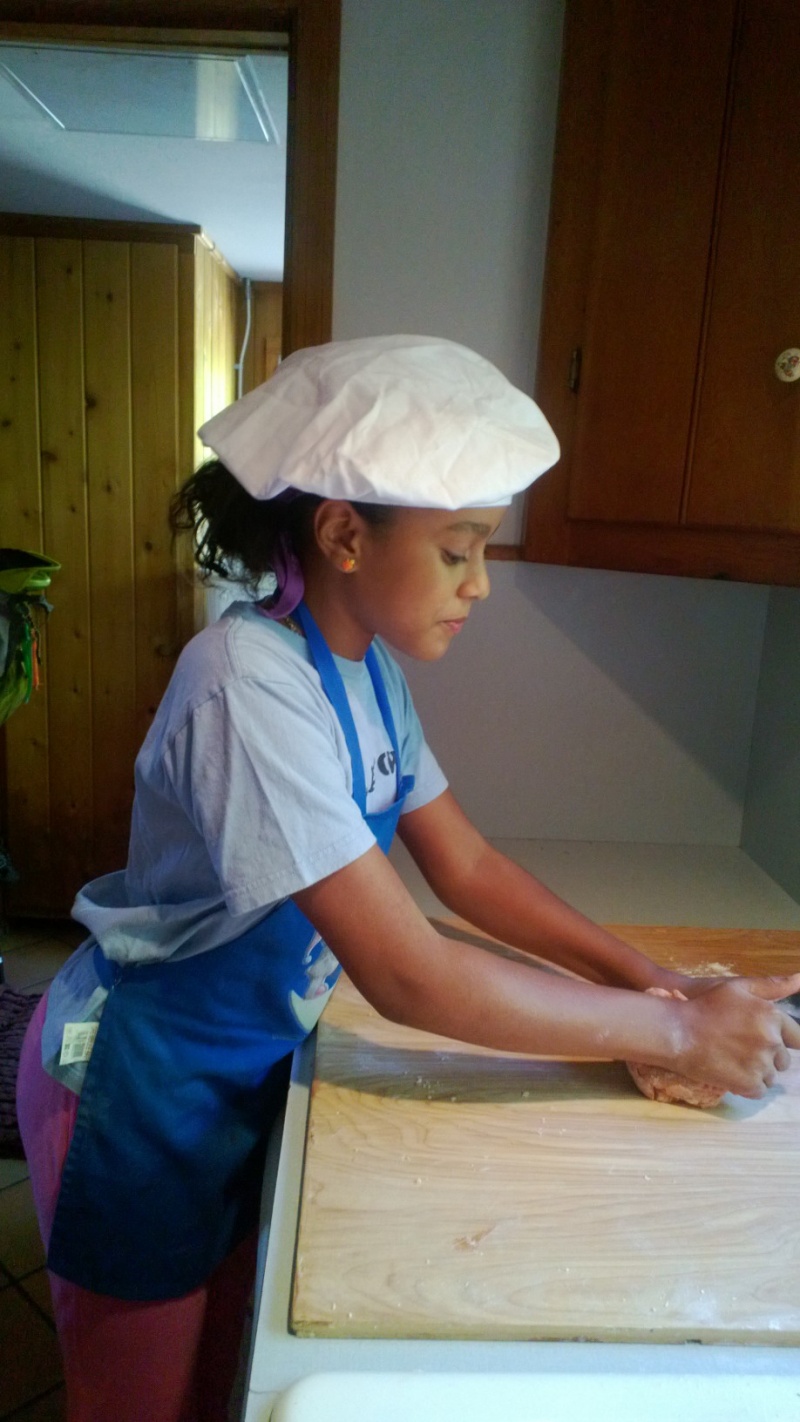 Children will learn to make
fettuccine and take uncooked
pasta home.
Since 2009, Cecilia Alberghini, who grew up in Italy and learned to cook from her mother and grandmother, has organized and hosted pasta-making parties to raise money for charities. She recently decided to offer her services as entertainment for birthday, moms' night in, fundraising, teen, gluten-free, and Girl Scout pasta-making parties and launched Kidz Pasta Parties in September.
Alberghini offers several birthday party packages for children ages 6 and older including learning how to make fettuccine and biscotti dough, both of which guests take home to cook, and tiramisu. All parties also include a chef's hat and apron, which partygoers decorate and take home, Italian music, and an Italian trivia game. Birthday parties are pay per guest, and the birthday child is always free.
"Our pasta parties are an innovative way of getting together with friends and family in the comfort of your home, while learning a valuable skill and, of course, eating delicious food," Alberghini says. "Whether it's a kid's birthday party, girls night out, fundraising, or school event, Kidz Pasta Parties can appeal to all age groups bringing everyone together for a memorable authentic Italian cooking experience."
Kidz Pasta Parties offers its services in Westchester, Putnam, and Dutchess counties, as well as parts of Connecticut and New Jersey
.